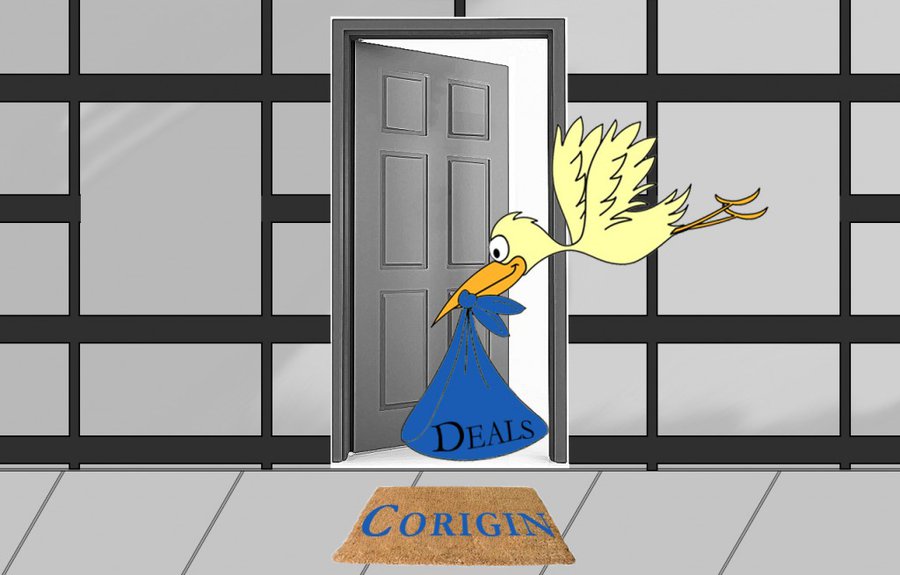 It's that time of year again – where we look back at all the deals we completed the prior year, and 'consider the source'. Feel free to look back and compare to our prior exercises for 2015 and 2016.
A reminder of the goals in writing this:
Help founders and co-investors better understand Corigin Ventures, our values, and how we think about the world.
Help founders navigate the fundraising process and connect to targeted investors.
Increase my own productivity by putting some data to my process – then doubling down on valuable sources and limiting wasteful ones.
Without further ado: (7 deals, in date order)
Morty – Founder Referral
Morty went through the 2nd cohort of the Barclays Techstars Accelerator for FinTech companies. We didn't follow the class too closely (I have mixed opinions on accelerators and demo days), but did take a look at one company working out of the same space, Datavore. We ultimately passed, but Jake (Datavore founder) appreciated our approach and process, so introduced us to Brian Faux, CEO of Morty, seeing the obvious fit with our thesis. Our team was really proud of this intro, as it was a testament to the experience we try to deliver to founders, even those we don't partner with.
Kidizen – Investor Referral
This was a pretty straightforward referral from our friends at Origin Ventures in Chicago (they led the round, it made for a head-tilting press release). We really like the dynamics of two-sided marketplaces (and have invested accordingly), and I have an interest in collaboration consumption, especially with clothing (from FreshNeck).
Minibar – Founder Referral
We were introduced to Lara & Lindsay through Samer Hamadeh, founder/CEO of Zeel, a Corigin Ventures portfolio company. We actually missed out on the early round, but developed a relationship for over a year and got another bite at the apple, eventually leading their next round.
Bowery – Investor Referral
The 'Bowery Boys,' John and Noah, sought us out specifically for our expertise in Real Estate Tech, especially our early investment in Compass, which has a similar strategy/bizmodel (full stack RE service company). They asked for a warm intro from Zach Aarons, angel investor and co-founder of MetaProp accelerator, where Bowery had spent the prior 13 weeks.
GameFlip – Investor Referral
Our interest in marketplaces is pretty well known, so Phil Nadel of Forefront Venture Partners (fma Barbara Corcoran Venture Partners) thought of us in seeking co-investors into this 'virtual' version. We've also been getting more active with e-sports, so the fit/timing was perfect.
Wethos – Investor Referral
This one's tough to categorize, as it was a bit of a tag team. I first had interest when reading about the company in Charlie O'Donnell's #VCBCC list. After getting connected and taking a meeting (that got me immediately intrigued), I realized Claire had also met Rachel (Wethos CEO) and had a lengthy chat at the Million Dollar Women Summit. We quickly committed, and have been joining her on the #FuckingNonProfitRevolution ever since.
Emerge – Investor Referral
We were fortunate enough to get introduced to Sly, Mauricio, and Isaac by Harry Dixon, a local Los Angeles investor. They also went through Singularity University, where we are an investor. I was intrigued by the huge vision, so sent over VNTANA CEO Ashley Crowder to vet the tech and team. She came back with the highest of praise, and the rest was history.
Let's add 'em up:
The takeaways:
2017 was a 'slow' year for deals. Did dealflow dry up all of a sudden? To the contrary, we were a bit overwhelmed, seeing just shy of 1000 deals. It was the result of a few things:

Purposely writing fewer (but larger) checks, acting as a lead when appropriate
Fundraising stealing bandwidth in second half of the year
Spending time with the growing portfolio of 41 companies

As our network has grown and strengthened, we are relying less on inbound, demo days, etc. It's helping us see more deals, at early points in their fundraising lifecycle.
Flexibility and Speed are essential. Seed stage deals can come together quickly, so there's no time for bureaucratic processes, or to wait for someone else to step up with terms and a lead check.
I'd love to hear from founders and fellow investors. What could we be doing better? How do you think about dealflow and networks?