As an investor focused on leading Seed stage deals, founders often lean on us to help with their Series A fundraise. After all, we've been through this process dozens of times, whereas it's only their first or second. Specifically, they want to know:
Relevant metrics/benchmarks,
What firms/partners are a potential fit, and
How and when to communicate with their targets.
There's really good content and data out there on the first, a couple of sources on the second, and the third is pretty much a black box only to be uncovered through individual relationships and conversations.
This survey hopes to change that and add clarity towards navigating a Series A raise. I had three goals in putting this together:
Share aggregated data, helping founders and early investors better understand the nuances of a Series A raise, and how to navigate.
Start a conversation – help create 'industry norms', and have individual investors share their preferences if they choose.
Selfishly, we'll use individual investor answers to populate our CRM, and help our founders approach the right folks at the right time.

Before sharing the data, I wanted to thank all 48 participants for taking the time to fill it out. We had representatives from top firms, including: USV, Shasta, Maveron, Forerunner, Bain, Index, Intel, Two Sigma, Tiger Global, Bessemer, Crosslink, and many other highly respected investors.
Some background data on the participants:
Majority of the participations were Partner-level
While 100% of participants write Series A checks, 71% make the majority of their investments at this stage
69% exclusively 'lead' deals, 10% participate-only, 21% a hybrid of the two
60% do at least 5 Series A deals/year
Pretty even mix of Bay Area, NYC, and other markets

The relevant data, and my takeaways:
Who (in terms of role) is the best person to send a deal opportunity to?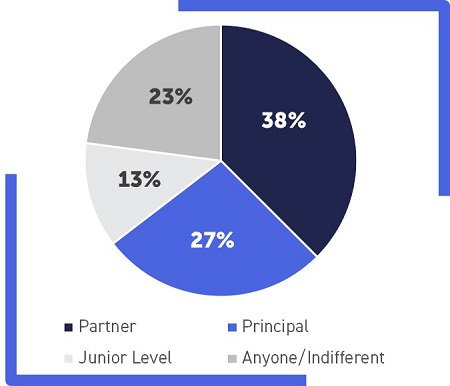 I was pleasantly surprised that 'Partner' didn't dominate these answers, and that firms are empowering more junior folks.
There was a correlation between 'when to send' and 'who to send to' – the earlier in the process, the more likely a junior person will spend time and shepherd. When late in the process, skip the middlemen and try to go directly to a partner.
Many included notes that it depends on sector. It's important for a founder or investor to research not only firms, but individual team members for their experience and preferences

When is the ideal time to meet with a company post seed financing?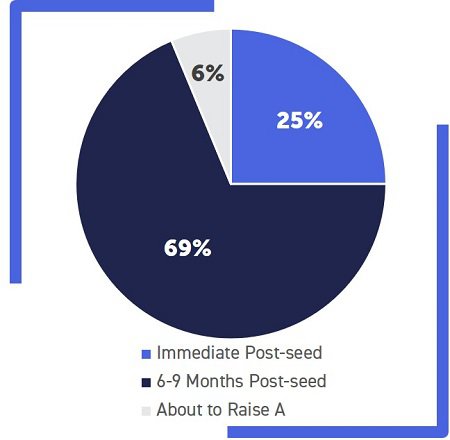 Not unsurprising, as all investors want to at least know about opportunities as early as possible, but don't want to truly engage until they know it is worth their time.
6-9 months post-seed typically equates to 6-9 months Pre-Series A – so there is enough data to give/get a first impression, but still time to build a relationship.
Firms that lead rounds typically wanted to be aware earlier, whereas those that could not lead preferred to wait until the startup is actually raising.
The preferred level of information and cadence of communication differed even amongst investors in the same grouping – when in doubt, ask!

On a scale of 1-5, with 5 being most valuable, please rate the following introduction/referral source for Series A opportunities: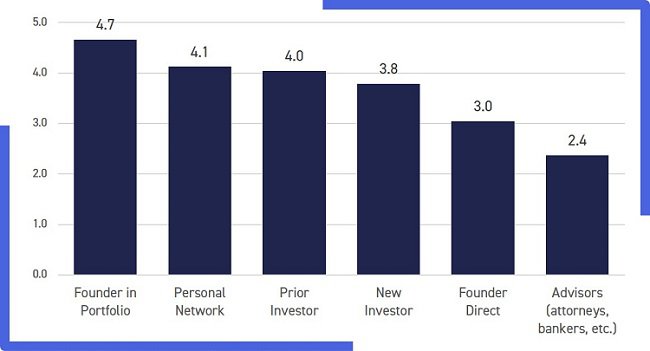 'Portfolio Founders' was the clear winner here – not only do they typically have strong, trusted relationships with their investors, but they often have ears to the ground in their industries.
Many are surprised that other investors don't top these charts: it's important to understand motivation – current investors are looking for mark-ups and additional partners, which benefit them.
If you didn't already know, it's is unwise to use Advisors/Bankers at the early stages. These intros are immediately received as desperate and unsophisticated.

As mentioned, it would be great to start a conversation around these topics. It would also be helpful to get perspectives from founders and seed investors. Does the above jive with your experience? Feel free to comment below, tweet me @davidrgoldberg, or email me at DGoldberg@corigin.com.